KSHMR to unveil forthcoming album 'Harmonica Andromeda' at Insomniac's Park 'N Rave
---
Insomniac's Park 'N Rave series has been the glue that's held dance music devotees together over the past year. Offering a COVID-safe space for fans to get down, the series has delivered music from the likes of JOYRYDE, deadmau5, Wax Motif, and now KSHMR as he prepares to debut his upcoming album, Harmonica Andromeda.
Fans have not seen a full length from KSHMR since his 2016 freshman record, The Lion Across The Field, which pulls major influence from his Kashmiri-Indian heritage. His latest album single, "The World We Left Behind" features a similar style, this time tacking on five more years of production experience and rocketing KSHMR's sound to new heights. Turning up the excitement in the electronic scene, KSHMR has been upfront in his proclamation that Harmonica Andromeda is his best work to date.
The Park 'N Rave album premier is set to take place on the album's release date, March 19, with an extra date on March 20, at NOS Events Center in San Bernardino, California. Tickets for the event can be found here and safety guidelines can be looked over here.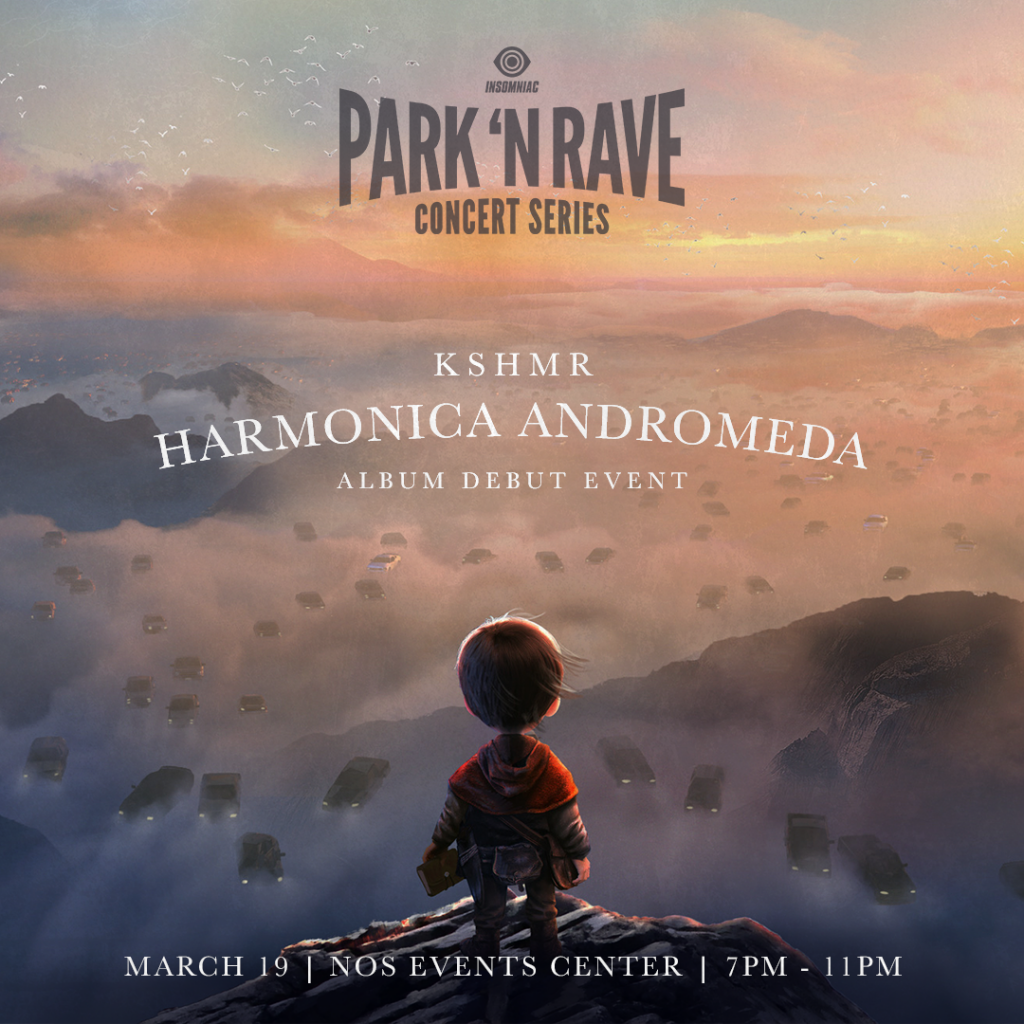 Featured image: Rukes
The post KSHMR to unveil forthcoming album 'Harmonica Andromeda' at Insomniac's Park 'N Rave appeared first on Dancing Astronaut.
---